New bacon vending machine fuels Ohio State University students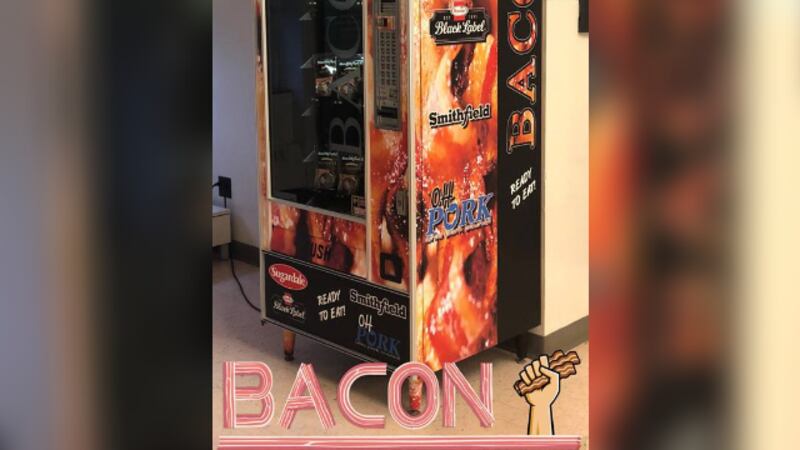 Updated: Dec. 6, 2018 at 10:52 AM EST
CLEVELAND, OH (WOIO) - The Ohio State University now has a vending machine that dispenses bacon products to fulfill every student's dream.
The vending machine sponsored by the Ohio Pork Council offers cooked strips and bacon bits from Sugardale Foods, Hormel Foods, and Smithfield Foods.
"We're bringing the bacon to Ohio State - College of Food, Agricultural, and Environmental Sciences this week so that the Buckeyes can power through finals season!," the Ohio Hog Farmers posted on Facebook.
The machine, which will remain at the Columbus campus until Dec. 13, is located in the College of Food, Agriculture, and Environmental Services
Copyright 2018 WOIO. All rights reserved.