Black VCU professor says fellow professor called security on her while she ate in classroom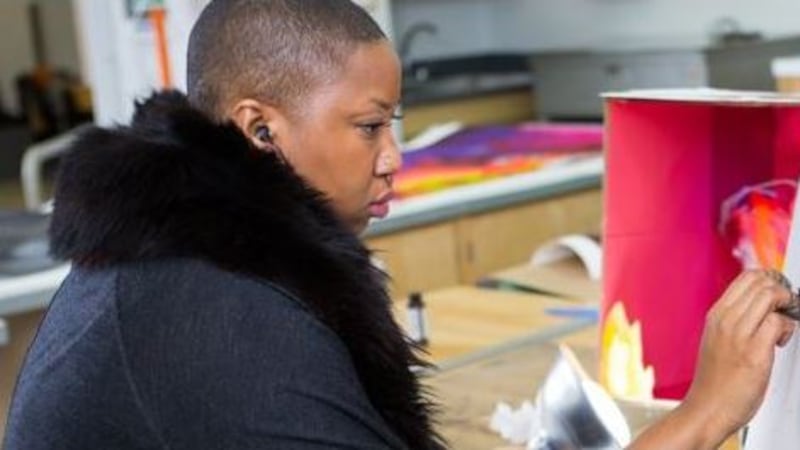 Updated: Nov. 28, 2018 at 4:05 PM EST
RICHMOND, VA (WWBT) - A VCU School of the Arts professor is now out of the classroom after he allegedly called security on a black adjunct professor in the building last month, according to multiple sources and students at the school.
Accomplished artist and graduate school visiting professor Caitlin Cherry reported that she was sitting in her assigned classroom eating breakfast when another professor, a man who has been reported as white-Hispanic, poked his head in the room. Cherry told VCU administrators he did not acknowledge her and quickly disappeared.
Cherry said a short time later that security entered her room and questioned who she was. Thankfully, Cherry said she had her identification badge or she didn't know what would have happened.

VCU's Department of Equity and Access looked into the matter, and determined no laws were broken, according to a source.
NBC12 has also confirmed that he will not be teaching for the remainder of the semester. NBC12 is choosing not to print the name of the other professor involved, since he did not commit a crime, nor has he been identified officially by VCU administrators who say they are bound by personnel privacy laws.
"Students have stopped going to his classes. I know that his TA's quit," said said VCU senior Brianna Scott.
Scott passed out flyers and also wrote an RVA Magazine article on the incident that's sparked outrage across campus.
Since the incident, VCU has also held multiple discussions with students in the arts department. Both students and faculty have flooded the administration with emails and a list of demands, calling for inclusion and diversity to be upheld. A sign hanging outside the School of Arts buildings says "PAPR (painting and printmaking) students support Caitlin Cherry."
The university further released a detailed list of changes and actions it will take, including setting up a task force, since the incident. Further details will be released next Monday at 1:30 p.m. during a meeting with students.
Since the incident, Cherry was hired full-time to continue teaching through 2020.
"We do want VCU to take some sort of accountability. We do want accountability from the professor. We would like him to apologize, said Scott. "He thought that she didn't belong in that room. Didn't even give her the benefit of the doubt. Didn't even speak to her. I think that was the most frustrating thing for her," continued Scott, who interviewed Professor Cherry.
One of Cherry's graduate students, John Chae, says he and his classmates have rallied to support her.
"The immediate reaction, of course, has been outrage," said Chae.
"When our core values of diversity and inclusion are impinged upon for some of us, then every one of us loses an opportunity for growth, learning and success," said VCU President Mihael Rao in a letter sent to the entire university.
Neither Cherry nor the male professor who called security have returned requests for comment.
Copyright 2018 WWBT. All rights reserved.