Goochland man continues to overcome obstacles after being paralyzed in diving accident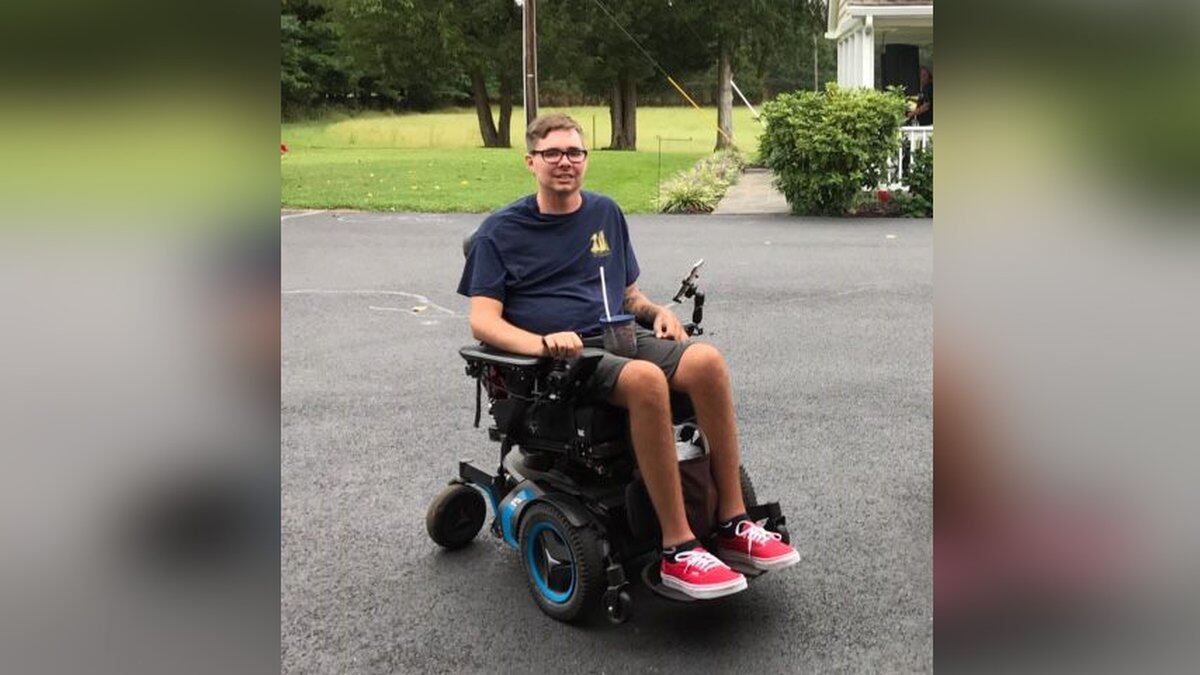 Updated: Oct. 9, 2018 at 4:05 PM EDT
RICHMOND, VA (WWBT) - A 25-year-old Goochland man continues to overcome obstacles as he adapts to life as a quadriplegic.
Riley Saunders was injured after diving into the ocean during a family vacation in North Carolina on June 12, 2016. Saunders didn't realize how shallow the water was and instead struck a sandbar. Immediately, he couldn't move.
"I broke my C5 vertebrae," Saunders said.
Saunders was paralyzed, losing function and feeling from his chest, down to his toes.
"The recovery process has actually been a long process," Saunders said.
Saunders, who was 23-years-old at the time of the accident, previously worked as a welder, lived on his own with his dog and enjoyed activities like fishing and racing motocross. After the accident, he could barely move.
Today, Saunders undergoes therapy four days a week with the hope that it will one day reinvigorate nerve function in his body. At one rehab center, he uses lokomat therapy, which helps people improve their ability to walk after brain and spinal cord injuries.
"It's just those simple things that used to be so easy are now the biggest hassle," Saunders said.
Saunders has gained more mobility in his arms and wrists since the accident but still needs help with daily tasks. After the accident, he moved back in with his parents in Goochland. His mother quit her job to become a full-time caretaker for Saunders.
Two years after the accident, Saunders is learning how to drive again, using his arms, hands and a lot of technology. The family is going through a company in northern Virginia. Within the vehicle, there is a control for the steering wheel and a separate one for the brakes and accelerator.
Saunders is also now back to work three days a week; his former employer, Virginia Steel Specialties, created a new role just for him.
"I work with one of my buddies in shipping and receiving and inventory," Saunders said. "They've been great. I couldn't ask for a better company."
So despite his new limitations, Saunders works to lead a "normal life." He does so by often going out with friends and family and taking care of his dog. He also recently got a sleeve of tattoos.
"I still have all my friends come pick me up, we go out, hang out, and just couldn't ask for better group of friends," Saunders said. "I still get to go and watch my cousin's baseball games, play with my nephew, I've got my dog."
Saunders said he's learned so much since his accident.
"It makes you appreciate things a lot more," Saunders said. "I know if I could go back to not being hurt, I'd live a completely different way. You don't realize until it happens, how much it can change things. I used to be always on the go, trying to get here or there in a hurry... but if I could go back, I would just slow down, take more of life in and not just be go, go, go all the time."
How does Saunders stay motivated and positive?
"There are times it can be depressing but if you look at the big picture there is still a lot out there you can do," Saunders said.
Once Saunders gets the driving down, he hopes to eventually move back into his own place.
Copyright 2018 WWBT. All rights reserved.