ATTENTION HUNTERS: How to check deer for bovine tuberculosis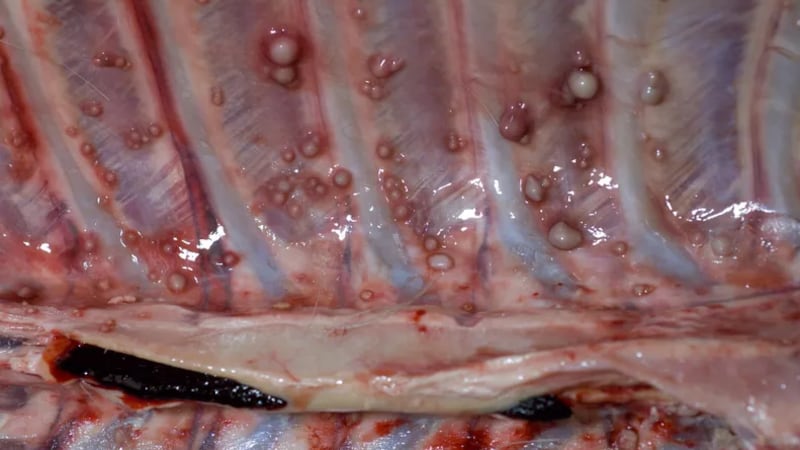 Published: Oct. 9, 2018 at 7:29 PM EDT
(KXXV) - The Michigan Department of Natural Resources is warning hunters to check for bovine tuberculosis in deer this hunting season.
Michigan has become world-renowned for its research on managing the seriously contagious disease. They said that nearly 900 of over 230,000 deer tested in Michigan tested positive for bTB in 2017.
78 percent of affected deer were found in Montgomery, Alpena, Oscada and Alcona Counties. Antrim, Cheboygan, Crawford, Emmet, Iosco, Mecosta, Osceola, Otsego, Roscommon and Shiawassee counties also have had deer test positive for bTB.
The Michigan DNR said that hunting has been the primary weapon for managing bovine tuberculosis in Michigan.
"The majority (93 percent) of land in DMU 452 is private and is known locally as 'club country'," said Brian Mastenbrook, DNR wildlife field operations manager. "One of the primary reasons to own this land and be club members is to hunt deer. We work with as many of the clubs as we can on all aspects of deer herd management.
These are the tips they give on spotting bTB in when field-dressing a deer:
Lymph nodes in the animal's head usually show infection first and, as the disease progresses, lesions may begin to develop on the surface of the lungs and chest cavity. In severely infected deer, lesions can sometimes be found throughout the animal's entire body.

Deer with severe TB may have tan or yellow lumps lining the chest wall and in the lung tissue. Deer showing this type of infection should be submitted to the DNR for laboratory testing.
Copyright 2018 KXXV. All rights reserved.