Atonement Mass held for Catholic church's history of sexual abuse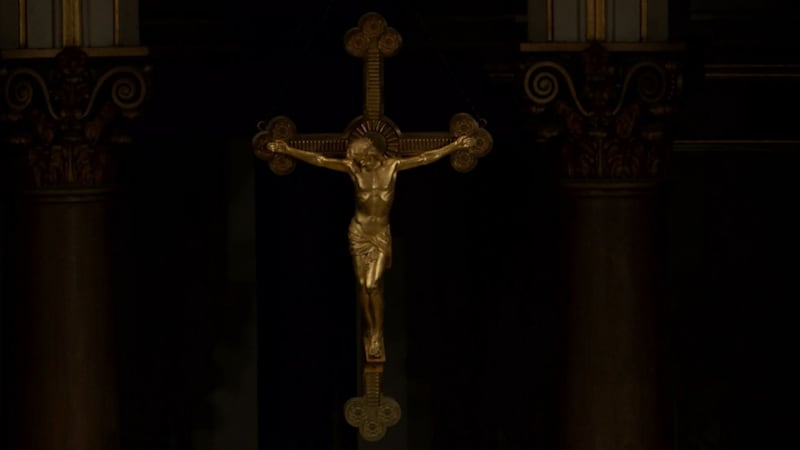 Updated: Sep. 14, 2018 at 11:45 PM EDT
RICHMOND, VA (WWBT) - Hundreds of people gathered at the Cathedral of the Sacred Heart in downtown Richmond to atone for sins that they themselves did not commit.
Rev. Barry Knestout, Bishop of the Catholic Diocese of Richmond, drove home the point Friday that when part of the body hurts, the whole body suffers.
"We are humiliated and publicly shamed and deservedly so because of the damage done," Knestout said.
The service was meant to be one step in addressing a big problem in the Catholic church - that of clergy sex abuse and leadership looking the other way. Just last month a grand jury in Pennsylvania accused 300 priests of abusing more than 1,000 children over 70 years.
"In the Pennsylvania grand jury report we heard of the heinous crimes and details of a horrific nature that many had to endure," Knestout said. "The disgusting nature of the actions."
Bishop Knestout says praying is the first step to healing, but it has to go beyond that to action for victims.
"The church hears you, hears your cries and desires to respond in charity and in justice to those cries."
The bishop has called for fasting on Fridays in addition to the mass of atonement, the naming of priests in the diocese who have faced credible, substantiated allegations, and an audit of clergy personnel files to ensure that no one who has met those credible allegations is employed.
Also, all diocese employees must go through background checks.
"It's a good step, it's a step in the right place," said Jon Mirador, who attended the mass.
"It's better than just ignoring the whole thing or just covering it up like has been done for years," said attendee Therese Wisnieski.
No word on when the audit of the diocese personnel files will be complete.
Copyright 2018 WWBT. All rights reserved.