How to spot dangerous trees and limbs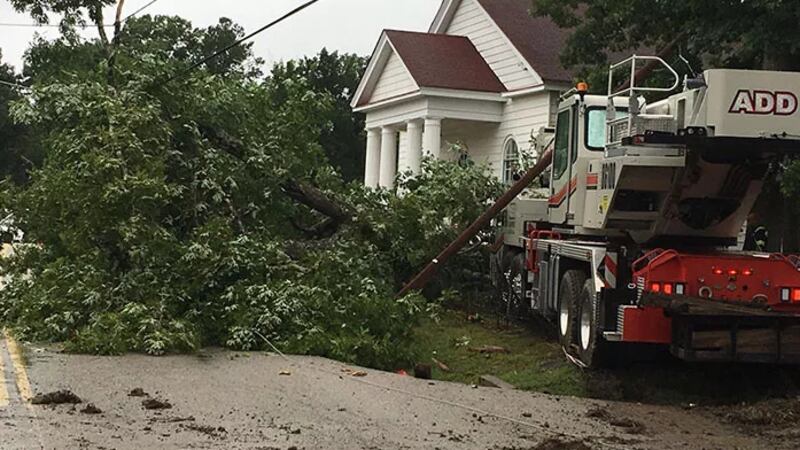 Updated: Sep. 11, 2018 at 10:41 AM EDT
RICHMOND, VA (WWBT) - Experts say you should trim your trees every two to three years.
Simply take a good look at the trees around your yard. Oftentimes, there are signs that can help you determine which ones are in danger of coming down.
When storms roll through, big, old trees may take a beating; Slamming into power lines, even falling through houses. It can get dangerous fast, but some yard work can prevent that.
"The angle there is fairly narrow, it has more potential to break," said Lauren Lanphear.
Lanphear owns a tree protection business and can easily spot the signs of trees at risk.
"Look at your tree for dead branches. If there's dead branches, they're going to be more brittle. If the bark is starting to come off, that will be more brittle," she said.
Falling branches can cause just as much destruction as falling trees.
"When a wind blows through, branches that may be dead or structurally weak that are catching the wind can become potential hazards- breaking off, falling onto houses, cars, driveways," said Lanphear.
She also suggests homeowners check how much room trees have around them.
Branches shouldn't be scraping your house or touching power lines when it's windy. Lanphear recommends giving power lines 10 feet of clearance at the top, and paying attention to the shape of the tree too.
"What might surprise people- branches that come off at a narrow angle tend to be weaker. Like a V-shaped connection tends to be weaker than trees that come straight up at a 90 degree off of a trunk," said Lanphear.
If a tree comes down in your yard, it's important to seek professional help.
Copyright 2018 WWBT. All rights reserved.