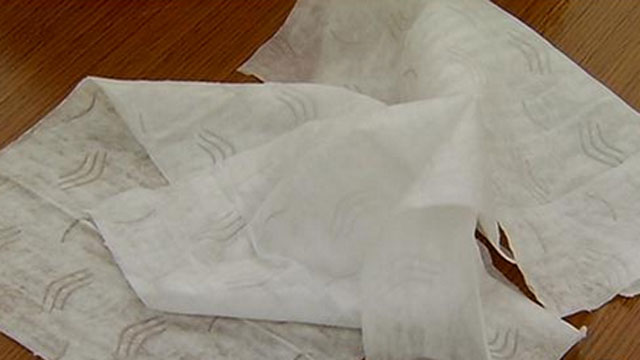 HARTFORD, CT (WFSB) -
A new study done right here in Connecticut found a chemical preservative used in some baby wipes could actually cause a painful allergic reaction for the infant.
An 8-year-old girl developed a terrible rash on her mouth and rear end; however, her mother said she could not figure out what caused the rash.
For months, the origin of the rash was undetermined until the child saw dermatologist Dr. Mary Chang. She said it was Methylisothiazolinone and is commonly called MI.
Chang said the girl was using baby wipes on her face and when she went to the bathroom.
Chang did a study at UConn with about 10 different children and some of them were infants. She said she discovered that a chemical used as a preservative to prevent things such as mold and bacteria was causing an allergic reaction.
"I finally asked them if they were using wipes and she said yes," Chang said. "Then I remembered a study with adults who were getting rashes from using certain wipes."
After the child stopped using the wipes, Chang said the girl's rash cleared up in two days.
Eyewitness News found Methylisothiazolinone is used in some fragrance-free wipes. However, not all brands use this preservative and not everyone is allergic to it.
Methylisothiazolinone is also found in other products such as shampoos and soaps.

Copyright 2014 WFSB (Meredith Corporation). All rights reserved.